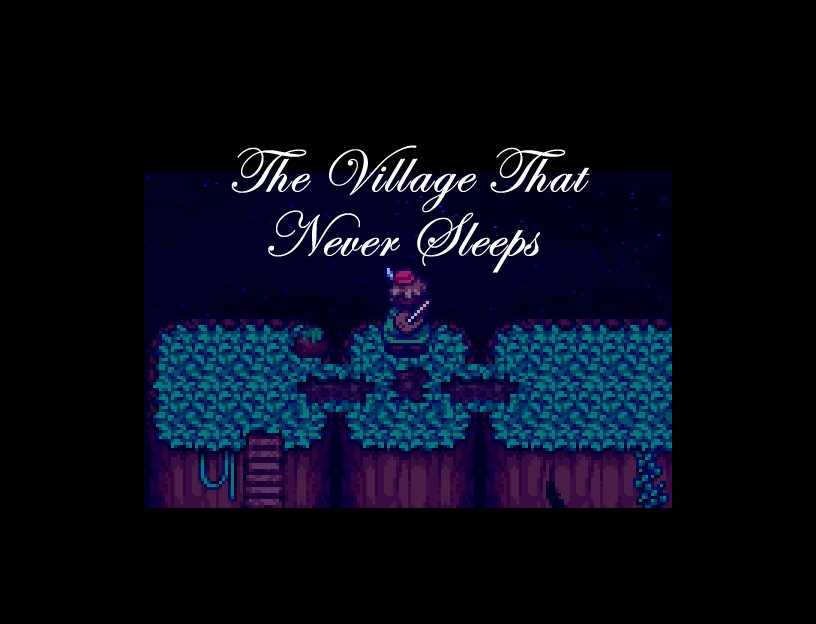 The Village That Never Sleeps (IGMC ver.)
A downloadable game for Windows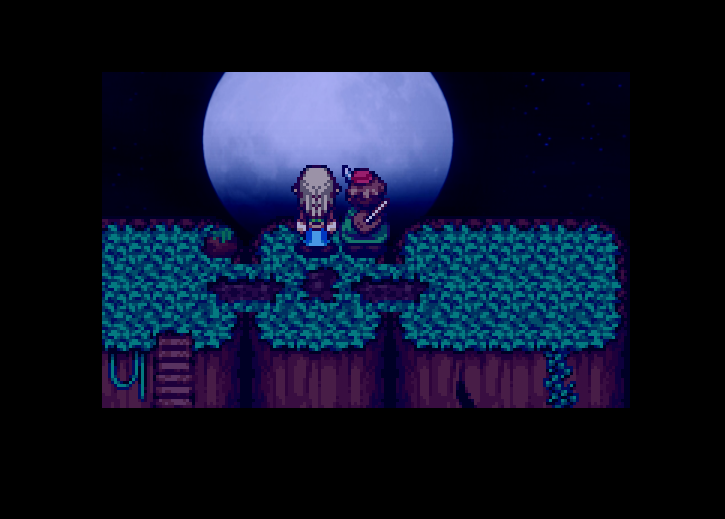 ☕

"I've been a traveling musician for years now. Playing music in the streets with my best bud Egor. I've met a lot of different people and shared a lot of memories but there is this one village that I will never forget, that changed my life forever. The Village That Never Sleeps."
~ Robin Moon

~~~
CREDITS:
Plugins:
~Himeworks
~Yanfly
~SrDude
~Sasuke Kannazuki
~Zeon013
Music:
~Adrian Von Ziegler
~BrunuhVille
~Chopin
~Joel Steudler
~Hili
Graphics:
~FinalBossBlues
-RPG Maker RTP
Please support them!
~~~
SPECIAL THANKS:
~Jay Harrison
~Jennifer Barrios Tettay
~Nasran Jackie Salleh
~Joseph Timothy Butler
~Michael Lancaster
~Callum Munro
~Michael Bradamore
~Ya'kub Ayers
Thanks!
~~~
CONTROLS:

~Keyboard keys for character movements.
~Enter/Space for accept/OK
~X/Ins for Menu or cancel
~F4 for Fullscreen (press F4 then F3 for better viewing).
~~~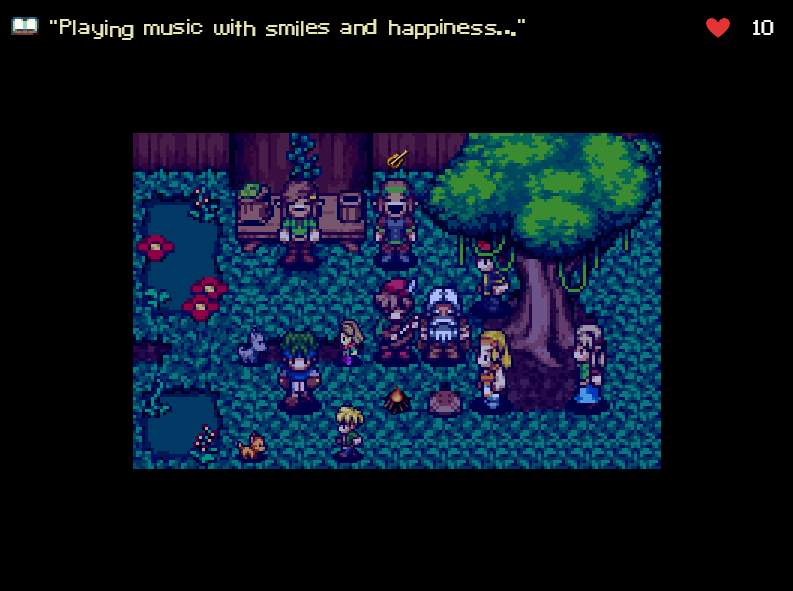 Note from the Dev.
I made this game for the IGMC 2018 and made it for almost a week only so you will notice the "rush" quality of the game. Nevertheless, I tried all that I can just to submit a "decent" game. Win or not, it is another accomplishment in my part for actually finishing a game for the contest.
I will definitely improve the game in the future. I may still use the graphics style of the first version but I will improve the other aspects like music, gameplay, title screen etc. Still not yet written in stone. Everything can change in the future release base on the feed backs that I can get.
I put all my heart into this game and we should all do no matter what passion you've chosen. I dedicate this short game to my mom who passed away years ago because it's about family love. That's it for me now.
I will improve the game and also the game page (Itch) in the near future.
(IMPORTANT UPDATE)
Download this link because the old one has a virus. Erase the old file if you already downloaded it. This is the better and improved version of the game. Download it HERE.
*I can't update the game yet because of the ongoing IGMC 2018.
To my mom who loves me unconditionally. Thank you. ☕

c(m)~
Install instructions
Download RAR file (The Village That Never Sleeps.rar)
Extract it
Run the .Exe file (The Village That Never Sleeps (IGMC 2018).exe
Smile!
Download
Download
The Village That Never Sleeps.rar
78 MB